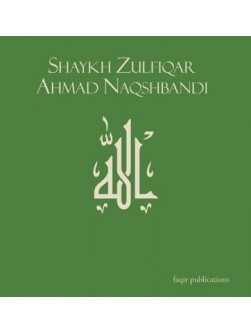 View full size
Gheebat Aur Nashukri (Backbiting and Ungratefulness)

Beginning with the importance of righteous company, Shaykh Zulfiqar warns against the evils of backbiting against one's fellows and that of being ungrateful for Allah's

tremendous Mercy. From the Holy Qur'an and the Hadith of the Prophet

, the Shaykh highlights the horrific punishments awaiting the backbiter because such a person enjoys breaking others' hearts. He concludes by warning against being ungrateful to the Creator

whose countless blessings we enjoy everyday but take them for granted. A brilliant speech that is also a vivid reminder of the Day of Judgment when humankind will be held responsible for every single thing done and uttered.
CD122 - Approx. Length 80 minutes.

Windows Media: Listen Online and Download
Speaker: Shaykh Zulfiqar Ahmad (db)
No customer comments for the moment.