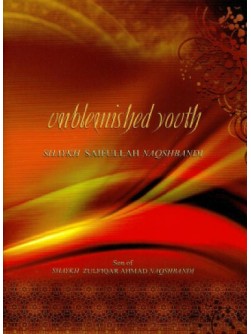 View full size
Author: Shaykh Saifullah Naqshbandi, Son of Shaykh Zulifqar Ahmad Naqshbandi
Human life passes through various stages from birth to death. Adolescence is by far the most delicate of all these stages for powerful and lustful emotions pull the yet immature person towards a dangerous direction whilst conscience and parental guidance try and veer him or her upon a different course.
Topics Covered:
Unblemished Youth
The Abyss of Fornication
The Abyss of Homosexuality
Masturbation: Zina with Oneself
Reward of Purity and Modesty
Those who saved themselves from sin.
Pages: 32
Author: Shaykh Zulfiqar Ahmad (db)
No customer comments for the moment.