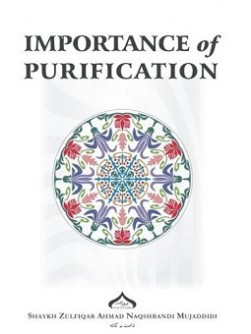 View full size
Importance of Purification
One easy way of attaining tazkia (Purification of the Soul) is to find a righteous Shaykh in this life who can guide us in how to live a righteous life according to the will and pleasure of Allah u. Adhering to this way, such a person's inner soul will be purified and he will be successful both in this world and the Hereafter.
قَدْ أَفْلَحَ مَن تَزَكَّى
Truly he succeeds who purifies it. [87:14]
Author: Shaykh Zulfiqar Ahmad (db)
No customer comments for the moment.