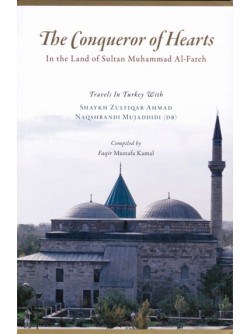 View full size
The Conqueror of Hearts - In the Land of Sultan Muhammad
Al-Fateh is a travelogue which details Shaykh Zulfiqar Ahmad Naqshbandi-Mujaddidi (db)'s travels in Turkey. Included within are Hazrat's observations on the causes of the current predicament of the Ummah, made while touring Istanbul, the land opened for Islam by the great Muslim conqueror Sultan Muhammad al-Fateh. Also contained herein are invaluable insights for those traveling the spiritual path, shared in Konya, the city of one of the greatest lovers of Allah, Maulana Jalaluddin Rumi.


Pages: 101
Author: Shaykh Zulfiqar Ahmad (db)
ISBN: 9780971276192
No customer comments for the moment.